Category Archives:
Not so serious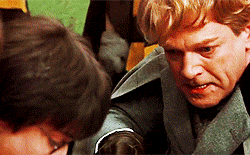 Adapted from HarryPotterWikia
Harry Potter fans know very well that witchcraft can be dangerous.
Harry broke his 'arm' ( in reality, it was both-bone forearm fracture) during a Quidditch game and was 'doctored' by Professor Lockhart. The spell he used, Brackium Emendo, did not work as intended: instead of healing the bones, it made them disappear. Harry was then taken to the Hospital wing and treated with Skele-Gro, an awful tasting potion that grows missing bones.
I offer these few points to consider from an Orthopedic point of view:
This is a Sports injury! Should Quidditch players not wear protective 'armor'?
Can this spell truly heal broken bones instantly?  No cast! No Surgery! No down time! I should go spend sometime at Hogwarts.
Oops. The spell did not work after all. On top, it had the unintended consequence of missing bones: a Complication.
The 'Doctor' did not explain the treatment ( the spell itself), its risks ( missing bones), other alternatives ( let it heal with a cast), and did not get consent for treatment. In fact, Potter did not want him to cast the spell! In our world, it is an easy law suit!
The 'credentials' of the 'doctor' were suspicious to start with. Was he Witchcraft-Certified? even better for the law suit.
Skele-Gro was used to reverse the complication. Where can I get one? Would it work on stubborn fractures ( nonunions) and missing bone fragments? Yet another reason to visit Hogwarts.